Kibana Training
Kibana Introduction:
 Kibana is one of the plug-in for Elasticsearch which is the open-source data visualization. Kibana provides visualization compatibility on top of the content indexed on an elasticsearch cluster. The user can create different types of charts like a pipe, bar line, scatter plots, and maps on a large volume of data.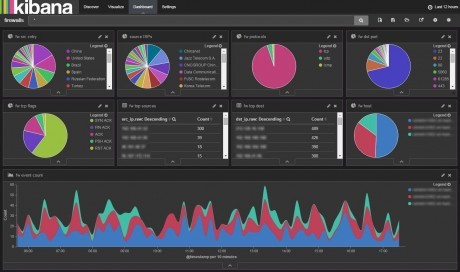 The mixture of Logstash, Kibana, and Elasticsearch, suggested to as the "Elastic Stack" it is simply called an ELK Stack, and it is obtained as a product or a service.
Kibana Versions List:
v 3.0.0 Released on Apr 4, 2013
v 3.1.1 Released on Oct 2, 2014
v 4.0.0 beta Released on Oct 6,2014
v 4.0.0 Released on Feb 19, 2015
v 4.3.0 Released on Nov 24, 2015
v 4.4.0 Released On Feb  1, 2016
v 4.5.0 Released on Mar 29, 2016
v 5.0.0-alpha1 Released on Apr 5, 2016
v 5.0.0-beta1 Released on Sep 22, 2016
v 5.0.0 Released on Oct 26, 2016
v 6.0.0-alpha1 Released on Jun 8, 2017
v 6.0.0 Released on Nov 14, 2017
v 6.2.0 Released on Feb 7 2018
v 6.2.3 Released on Mar 20, 2018
v 6.2.4 Released on Apr 9, 2018
Why Hope Tutors?
♣       We provide hands-on training with a comprehensive understanding of the course with our experienced trainers.
♣       We provide placement assistance to all our students. We provide interview questions, video study materials, and all other guidance to help you find a good job.
♣       We have achieved 100% job placement to all of our former students. This is a remarkable achievement, as Kibana is on demand. Many of our former students have been placed in popular MNC's in Chennai. So as for the job, you are assuredly guaranteed.
Course Reviews
5 stars

0

4 stars

0

3 stars

0

2 stars

0

1 stars

0
No Reviews found for this course.