Urbancode Deploy or UDeploy Training
UDeploy is the tool by IBM Corporation Company, it's also called as UrbanCode Deploy. It is used to automate the application deployment, which is done by various deployment environments like QA, Staging, PROD, and Dev. In the Agile development process, this tool is very most important to used for continuous delivery.
UrbanCode Deployment provides the following benefits
Clear visibility which describes what and where the artifact is deployed.
Integrated with build and test tool to deploy automatically, new builds promote and test.
Rollback of application and automated deployments.
Orchestration of application modifies towards the server.
Listing Management.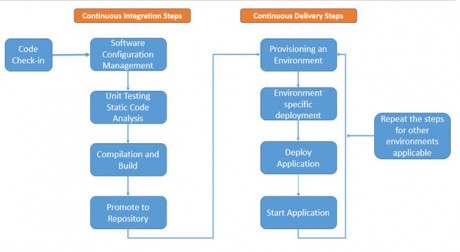 Needed software for UDeploy Project
Wildfly 10.0Application server
JDK 8. This Version of JDK Is mandatory with UDeploy 6.2.2
IBM urbancode Deploy v6.2.2
Udeploy Training in Chennai @ Hope Tutors
Hope Tutors provides best Udeploy Training in Chennai. Our trainers are well-equipped and experienced professionals and we are providing you hands-on training sessions.
Related Courses
Course Reviews
5 stars

0

4 stars

0

3 stars

0

2 stars

0

1 stars

0
No Reviews found for this course.